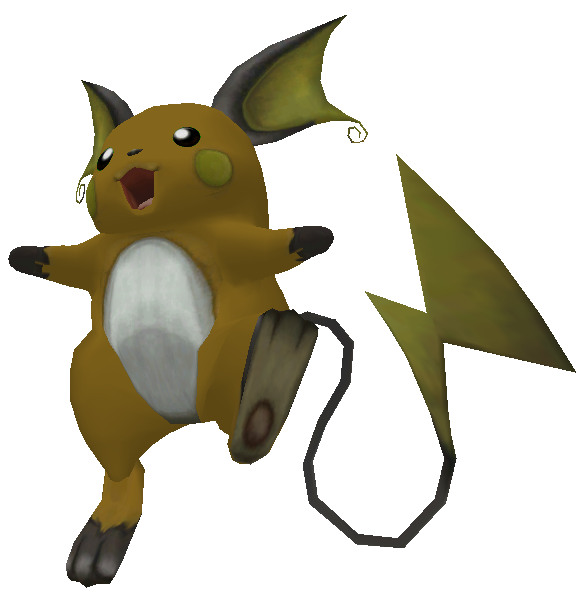 A mix of Vertexing and Custom Modeling. Has Pikachus body so that its rigged perfectly. Plus Pikachu is my main and I didn't want tooo much changed.
He dosn't blink... Idk how to do it, I've included the blinking eyes in there anyways so if someone figures it out lemme know.
Anyone who downloaded this before it hit 160, you can redownload for blinking eyes.