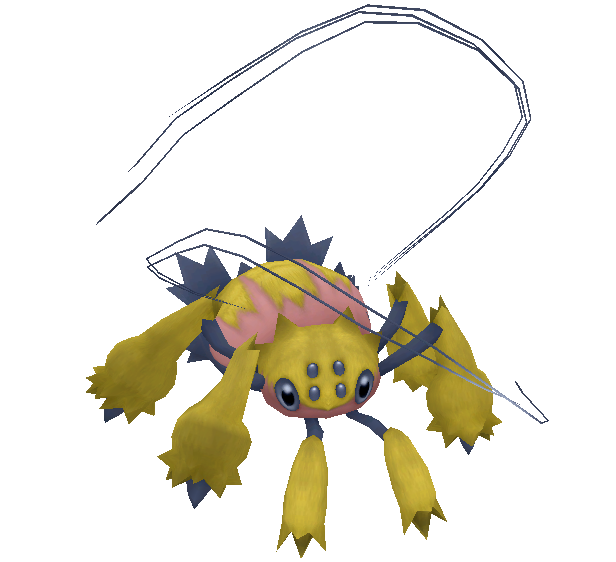 Was gonna do a trio but got lazy =[ Here is the galvantula anyways. The rig is pretty lulzy, His sheild and neutral-b point out the mess of the ivysaur rig the most =D
This guy has been done for a couple months now and I was clearing out my WIP folder...
He looks very tiny and the vines are barely visible but its something for ivysaur so I thought I'd release it anyhow.
I love Galvantula to death though so none of the above really bothers me =D