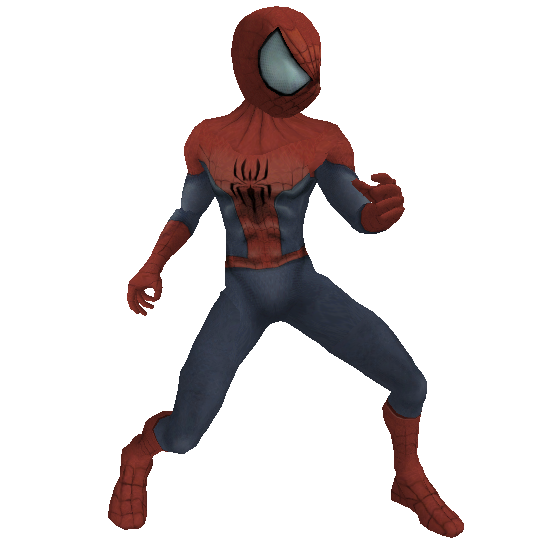 I decided to fix up this old model of mine. I really like this spiderman model/texture, Huge head and all! I worked quite hard on this texture, I actualy tried to do a strange style of shading inspired by comic books =x
What I did:
-got rid of all the extra polygons not in use
-Re-made the whole head so its 1 polygon >.>
-No more sheik's hurtface nonsense
-Patched up all the holes
-edited all the normals so all the seems are less noticable
Anyways heres the fixed up model nstuff.
Click the main photo for the download link.