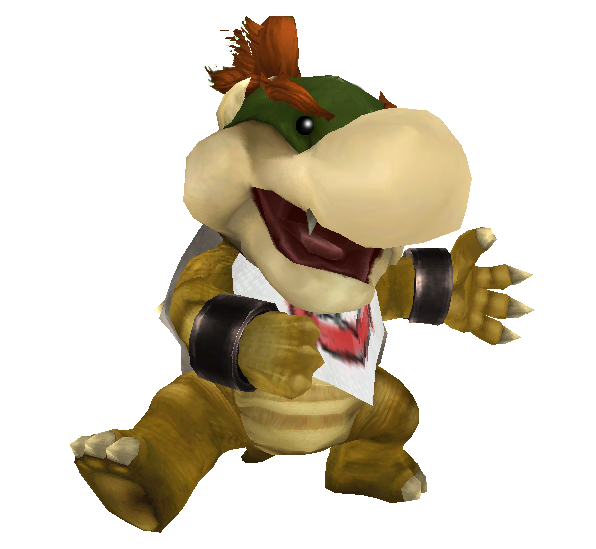 I made a poll awhile back and bowser jr. won. Here he is!
Also since smash4 has been announced I may stop with the brawl stuff soon. but prolly not.
Thanks to beyondYou for the one slot size mod. he is awsome
Also I hereby decree, no one can make recolors for him. Just I.
Edit: i made some recolors/alt outfits
well lensho made the dry bowser, i just tweaked it so it looks alright on Jr.
I'll make the un-brawled version soon as well.